Nissan Intelligent Mobility: Redefining How We Move
Name:
Nissan Intelligent Mobility: Redefining How We Move
Time:
7:00 AM

-

9:00 AM CST
Event Description:
As the world is facing serious challenges such as climate change, traffic congestion and vehicle-related fatalities, Nissan is committed to addressing these challenges by making transportation safer, smarter and more enjoyable.
The ultimate goal is achieving zero-emissions and zero-fatalities from their vehicles. The company's approach to reaching this goal is Nissan Intelligent Mobility, changing the way cars are driven, powered and integrated into society.
Scott Becker
, Senior Vice President, Administration, Nissan North America, Inc., will present to The Disruption Lab about Nissan Intelligent Mobility's three key focus areas:
- Intelligent Driving: Nissan is deploying innovative technologies such as the single-lane ProPILOT Assist system to make driving safer and more enjoyable.
- Intelligent Power: Nissan is leading in the development of electrified powertrains to reduce or eliminate vehicle emissions, including the world's best-selling electric car, Nissan LEAF.
- Intelligent Integration: as vehicles continue to become more connected, Nissan is finding new ways to link drivers and their vehicles with the community to add greater value from vehicle ownership.
Nissan sold its first automobile in the U.S. in 1958, with U.S. manufacturing beginning in June 1983 as a white Nissan pickup truck rolled off the assembly line in Smyrna, Tennessee. More than 35 years later, Nissan has four U.S. manufacturing facilities capable of producing 1 million vehicles and 1.4 million engines annually.
In North America, Nissan's operations include automotive styling, engineering, consumer and corporate financing, sales and marketing, distribution and manufacturing. Nissan is dedicated to improving the environment under the Nissan Green Program and has been recognized annually by the U.S. Environmental Protection Agency as an ENERGY STAR® Partner of the Year since 2010.
Please park in P2 in the oneC1TY parking garage.
- 7:00 AM - Coffee with light breakfast and networking.
- 8:00 AM - Scott Becker will present followed by a Q&A session.
- 9:00 AM - Program ends
---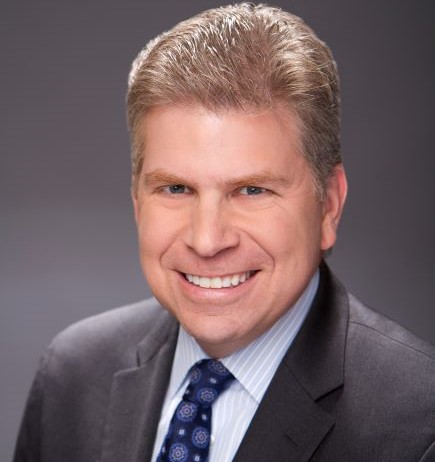 Scott E. Becker is the Senior Vice President, Administration, Nissan North America, Inc. In this role, Becker is responsible for overseeing corporate services, audit, information systems, market intelligence, corporate planning and program management office (PMO), information security, legal, government affairs, and corporate development and social corporate responsibility for Nissan's operations in North America.
Prior to being named senior vice president in August 2009, Becker served as vice president, legal and government affairs, and general counsel for Nissan. His responsibilities included providing legal advice and counsel to the company on a broad range of corporate governance, transactional, litigation and legal compliance matters, as well as leading Nissan's government affairs activities.
Before joining Nissan in July 2006, Becker was vice president and deputy general counsel for retail operations, real estate and services for Sears Holdings Corporation. Becker joined Sears in 2000 and held several litigation positions in the company's legal department.
Prior to joining Sears, Becker worked for the Chicago law firms of Sanchez & Daniels; Rosenthal and Schanfield PC; and D'Ancona & Pflaum LLC. Becker holds a bachelor's degree in political science from the University of Chicago and a Juris Doctorate from the University of Pennsylvania Law School. He is based in Franklin, Tennessee.
.